General Information
Certificate of Attendance
A certificate of attendance can be downloaded after submission of the online evaluation which will be requested to be filled in after the congress. You will receive an invitation via the email after the congress.
Conference badges
All participants, accompanying persons and exhibitors must wear the identification badges. Entrance to meeting halls and exhibition area will not be permitted to any person without badge.
Registration Desk:
The registration area in the conference centre will be open for registration:

Wednesday 30 August: 08.00-19.00 Hrs.
Thursday 31 August: 08.00-17.30 Hrs.
Friday 1 September: 08.00-17.30 Hrs.
Saturday 2 September: 08.00-13.00 Hrs.

Official Letter of Invitation
Official letters of invitation, designed to help overcome administrative difficulties in certain countries, may be requested after the online registration process and congress fee payment has been completed. It must be understood that such letters do not represent a commitment on the part of the Organizing Committee or congress to provide any financial assistance.
Payments
Registration is valid on receipt of payment that must be submitted at the same time as the registration. Payment can be made by a secured online credit card payment. Upon receipt of your completed registration form and payment, you will receive an automated written confirmation e-mail of your registration. All payments should be made in EUROS (€). Personal cheques and foreign currency are not accepted. More information about payment procedure can be found in the on-line registration form.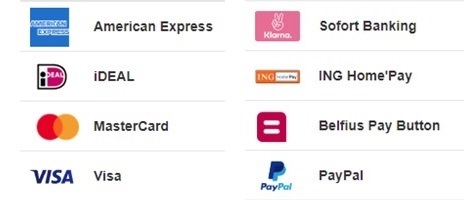 Cancellation and refunds
The Congress Secretariat (m.kostons@pauwelspco.nl) must be notified in writing in case of cancellations. Cancellation on or before 1 June 2023: payment will be refunded after the conference minus an administration fee of 50%. For cancellations made after this date: no refunds will be made.
Exchange rate differences and bank charges will also be deducted.
The above cancellation pollicy will also be aplicalbe if you are not ablte to join the congress onsite in Lisbon due to a covid-19 infection.
Language
The official language of the congress is English.
Liability
Upon registration, participants agree that neither the Congress Organizing Committee, the Local Organizing Committee nor the Conference Secretariat (PCO) can be subject to any liability concerning participation related activity.
Pets
More information will follow soon!
Photo's and Video's
Photos and/or videos can be taken at conferences. These photos/videos can be used on public websites of us or our customers as an illustration or in news items, reports, newsletters, guides, brochures, advertisements and/or social media of us or our customers. Photos and videos can be processed in the United States (e.g. by Google's YouTube). Our basis for being allowed to process the data is our legitimate interest to be able to share photos/videos for journalistic purposes and to increase our brand awareness and/or the reputation of the conference or the customer. The infringement of your privacy is limited as much as possible by informing you in advance and giving you the opportunity to object to the processing. If you object to the processing, we will remove the photos/videos online where possible and we will stop using them offline.
Safety and Security
It is advisable that you do not leave bags or suitcases unattended at any time, whether inside or outside the session halls. The organizers cannot accept liability for personal accidents or loss of or damage to private property of participants.