Venue
Lisbon Congress Centre
The Lisbon Congress Centre – CCL, located in close proximity to the historical area of Belem, stands out for the quality of its premises and services. It is a functional and multi-purpose facility, equipped with 8 Auditoriums, 5 Pavilions, 33 Meeting rooms, a Restaurant and two car parks, thus offering the ideal conditions to stage congresses, exhibitions and other events.
The lectures will take place in Auditorium I-CCL, Auditorium III-CCL, Auditorium IV-CCL and Pavilion 4-CCL with the use of Room 1.02-CCL, Room 1.03-CCL, Room 1.04-CCL, Room 1.05-CCL, Room 1.06-CCL, Room 1.07-CCL and Room 1.08-CCL.
The exhibition is (mainly) planned in the foyer (light green area) with all auditoriums (black areas) foyer. Foyer D ) has generous space, with approximately 1000 sqm and variable heights between 3 and 7 meters. natural light and climate control.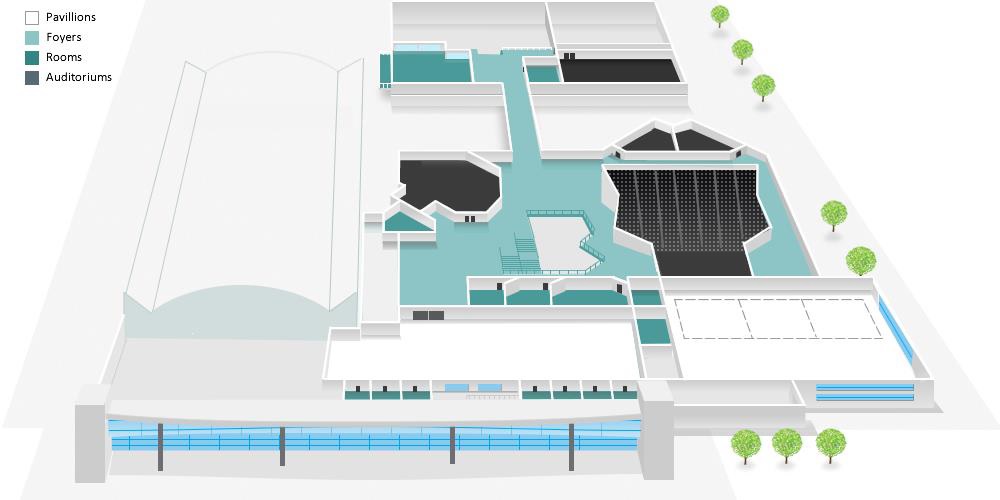 Lisbon Congress Centre – CCL
Praça das Indústrias
1300-307 Lisboa
Portugal
W: www.ccl.pt