Hotels
The congress organisation has decided to work in close cooperation with Preferred Hotel Reservations for the 2023 congress. They've negotiated special rates and conditions at the hotels that are listed in the booking module down below for participants of EVECC 2023.
Preferred Hotel Reservations:
Preferred Hotel Reservations is your hotel specialist for corporate hotel reservations, hotel reservations for congresses and market leader within the entertainment industry.
For conferences and other meetings, Preferred offers its unique Room Kit, so congress participants can easily book a hotel room online and are able to choose from different hotels within the same tool.
Important notes:
In case you have made a booking via our website before, please use these log in details again. In case you do not remember your password, please click on "forgot password".
For group reservations (10 rooms or more) please contact Preferred Hotel Reservations by email at congress@preferredhotelreservations.nl. Stricter cancellation policies will apply than listed above.
Please do not contact your confirmed hotel directly until 2 weeks before the start of the congress, when the reservation data are transferred to the hotel.
If further assistance is required, contact us by email at congress@preferredhotelreservations.nl, or use the contact button.
---
Selected Hotels
Hyatt Regency Lisboa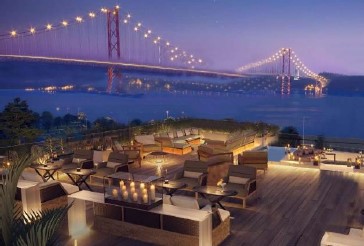 Located in the Belém district of Lisbon, Hyatt Regency Lisbon offers 204 modern and spacious and fully-furnished guestrooms and suites, each with a balcony overlooking the breathtaking Tagus River.
The hotel has an on-site spa managed by Europe's best wellness and luxury brand Serenity – The Art of Well Being, a state-of-the-art gym and offers personalized health and wellness programs. Guests have access to a rooftop restaurant and bar, a luxury shopping area, meeting rooms and parking facilities. The property is conveniently situated to explore Lisbon's rich history and culture.
Vila Galé Opera



Right in front of the Tagus River, you will find the hotel Vila Galé Ópera, located near the Lisbon Congress Center and the leisure area of Docas. In just a few minutes, you will reach the monumental area of Belém and the historic center of the Portuguese capital.
Designed by the renowned Portuguese architect Manuel Salgado, and renovated in 2014, the decoration of this themed hotel set in Lisbon was inspired by the opera and classical music. Featuring a modern decor, many of its rooms offer an unparalleled view of the Tagus River, an icon of the city.